Greetings from the Library Director
Hello Dunkirk community members!  Hopefully we've already met, but if not, let me introduce myself.  My name is Jason Hammond, and we've just passed the one-year mark for my time here as director of the DPL. 
As I reflect back upon the previous twelve months, we've experienced quite the range of succeses, challenges, and new endeavors.  Just before my arrival, the DPL staff kicked off the summer of 2019 with the annual children's carnival, which was followed by a number of special guest performances, free lunches, and craft projects that kept our young readers engaged throughout the long break from school.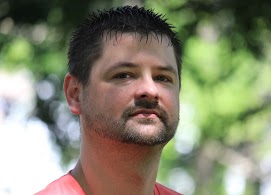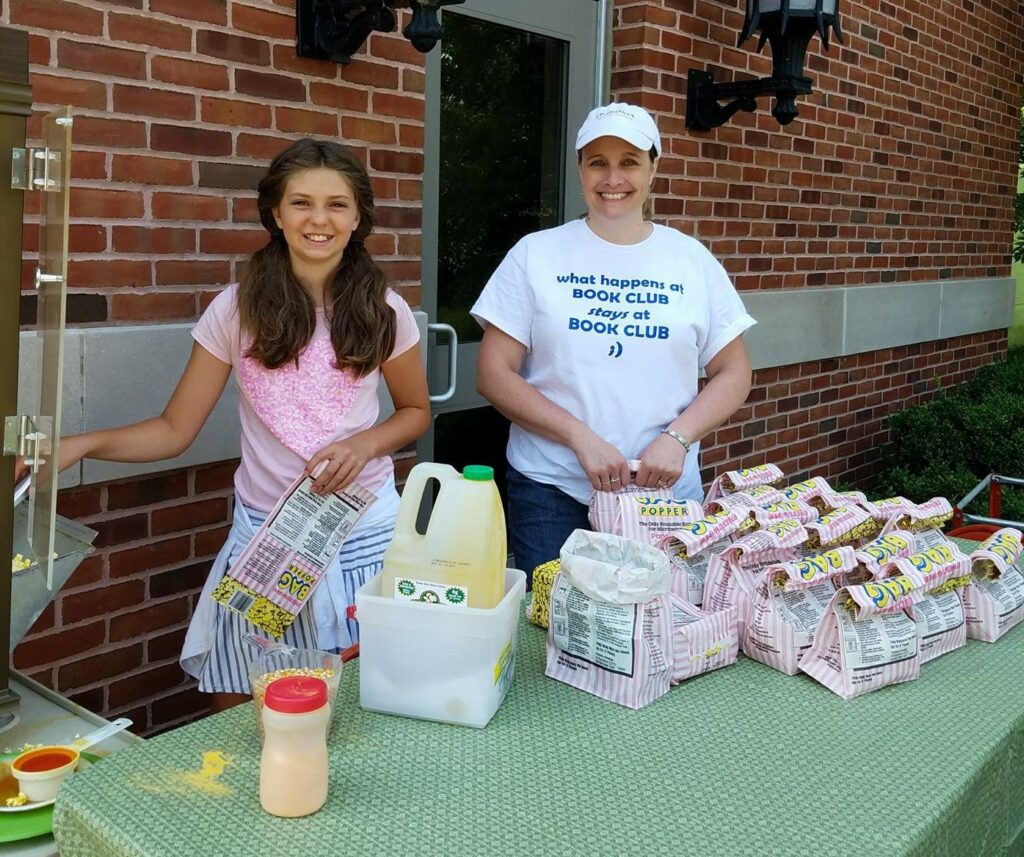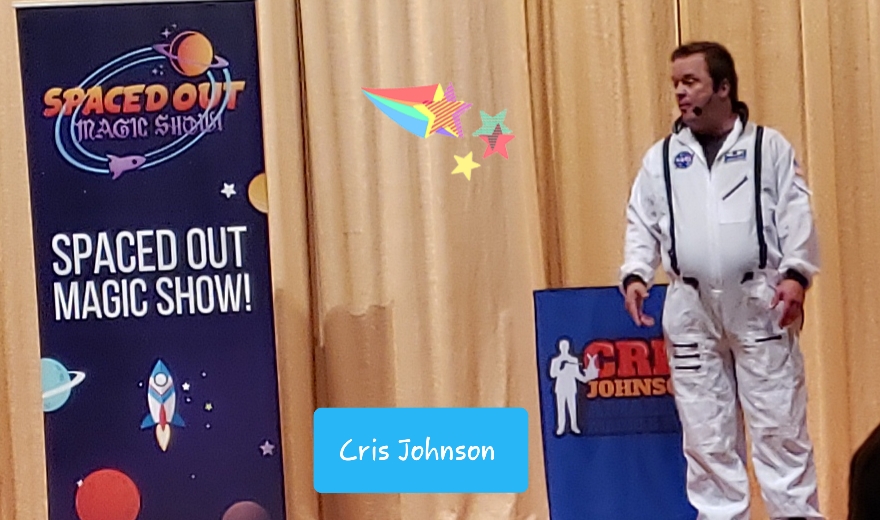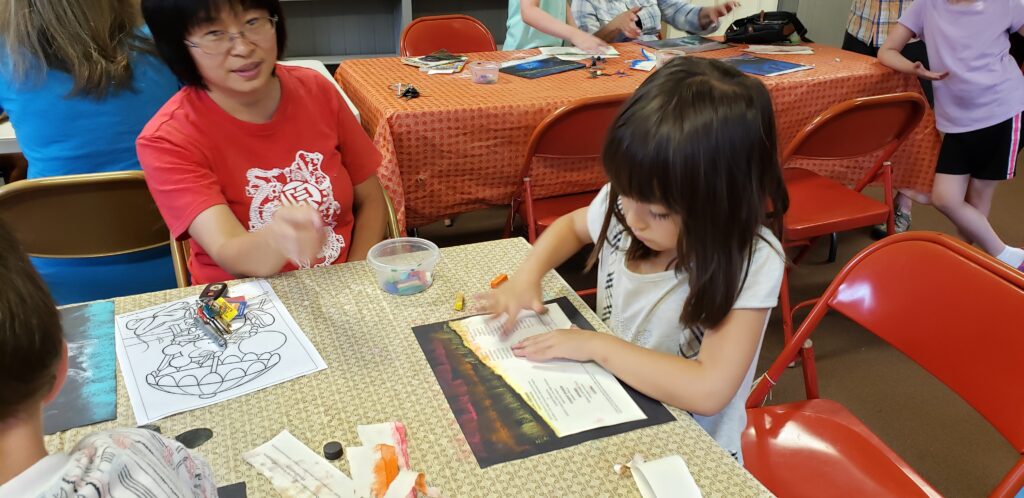 July began with Eagle Scout candidate Alex Cooley putting the finishing touches on the downstairs meeting room renovation.  He then followed up this task by hosting a Magic: the Gathering game night in the freshly painted facility which was accompanied by a large donation that built up the library's board game collection.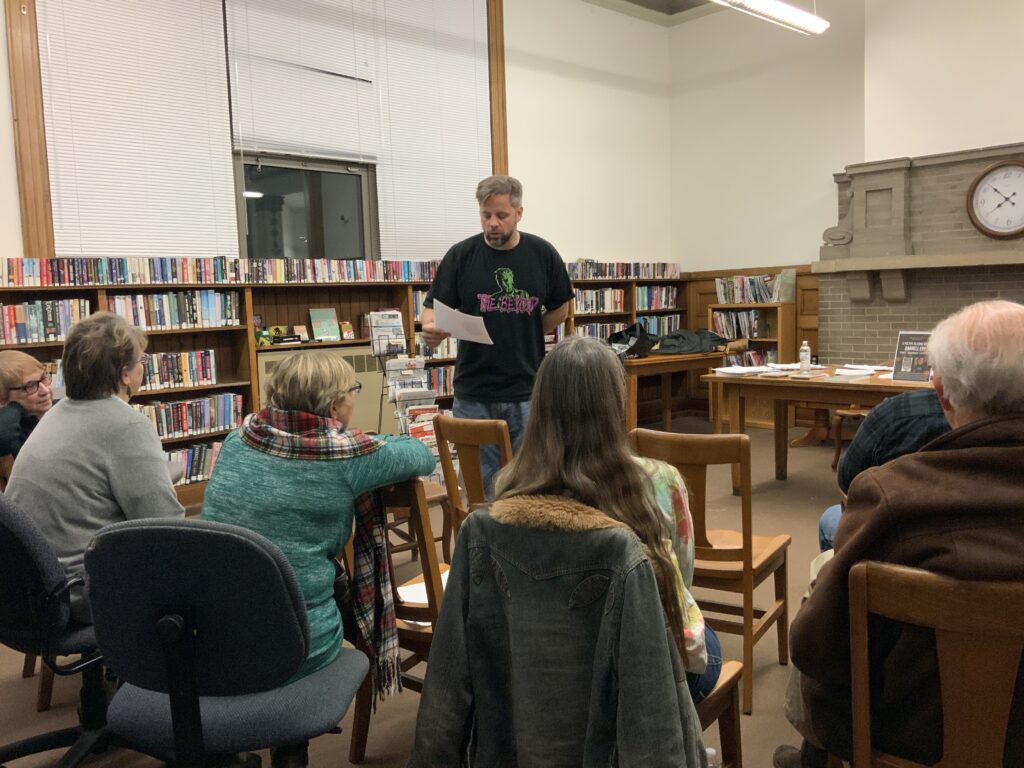 If you visited later in the season, you may have encountered local author, artist, and educator Isaiah Rashad, who undertook the restoration of some of our interior plaster.  Mr. Rashad joined us again in the spring for a well-attended reading of one of his books.
Speaking of authors, Darrell Epp ventured down from Canada to host a poetry night in the fall, and Garth Stein joined a Skype session with our Adult Book Club in order to discuss his current endeavors.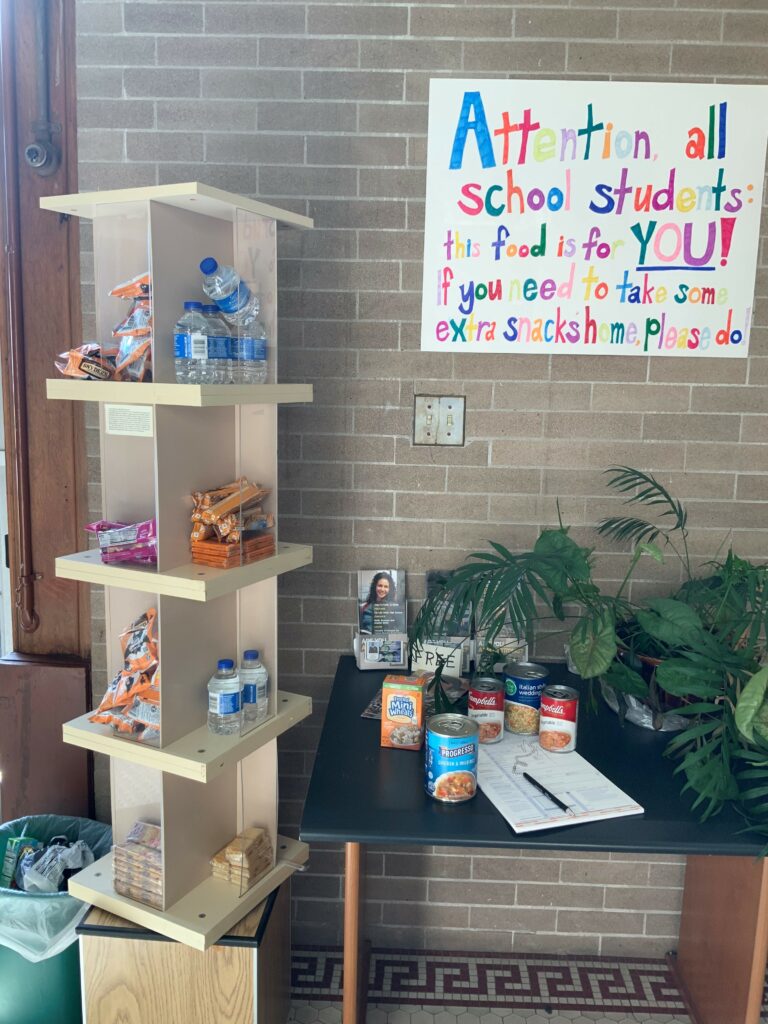 As our students ventured back to class in September and began visiting the library on their walk home, Anne Fearman, an amazingly generous individual from SUNY Fredonia requested a means to provide them with an after school bite to eat.  Thus, our "Snack Rack" program was born.
While initially stocked soley through donations (and Anne's personal finances), the second year of the program has been awarded funding from the Dunkirk Community Block Grant.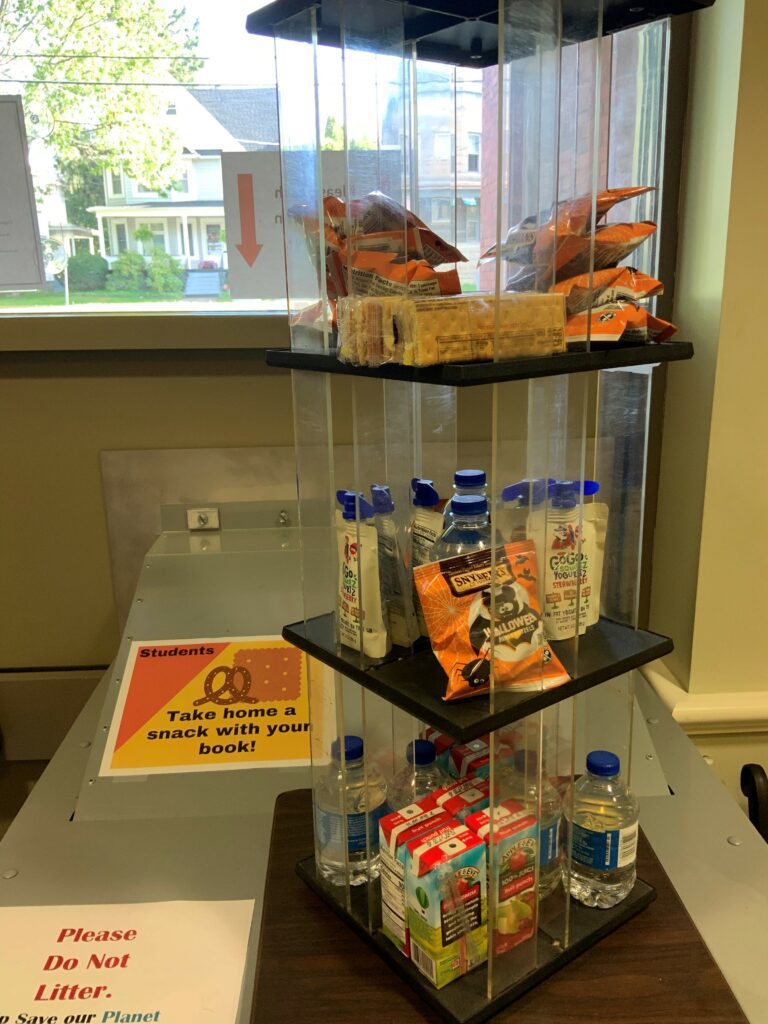 Our December Open House kicked off the winter in appropriate fashion with a big snow storm, but those who braved the elements were rewarded with plenty of cookies and other tasty treats.  Our staff, local students, and scout troops also spent the month decorating a beautiful Christmas tree as part of the United Way contest.
The previous fiscal year also brought an awesome collaboration with the CREATE Project which gave us art, music, food, and positive family values all wrapped into a monthly celebration of our region's local cultural groups.
In addition, the library also saw increased teen and YA programs, such as the expansion of our graphic novel collection, participation in International Games Week (with special help from Jamestown's Tamerlane Chess Club), regularly ocurring RPG sessions, and a number of online Hearthstone tournaments.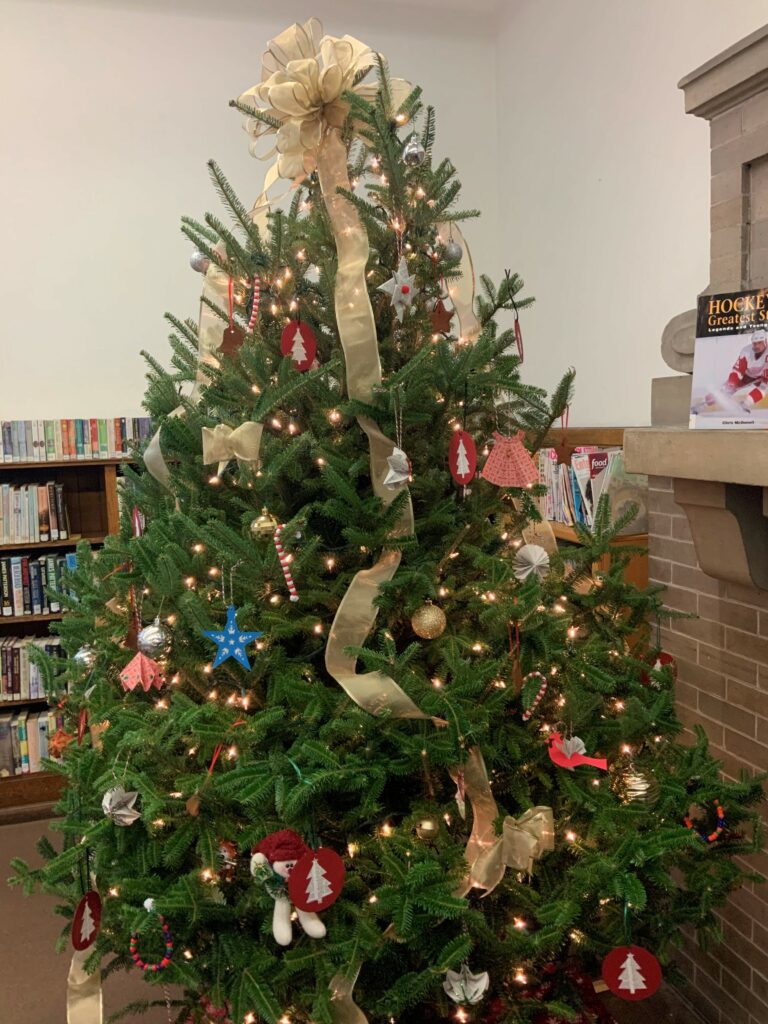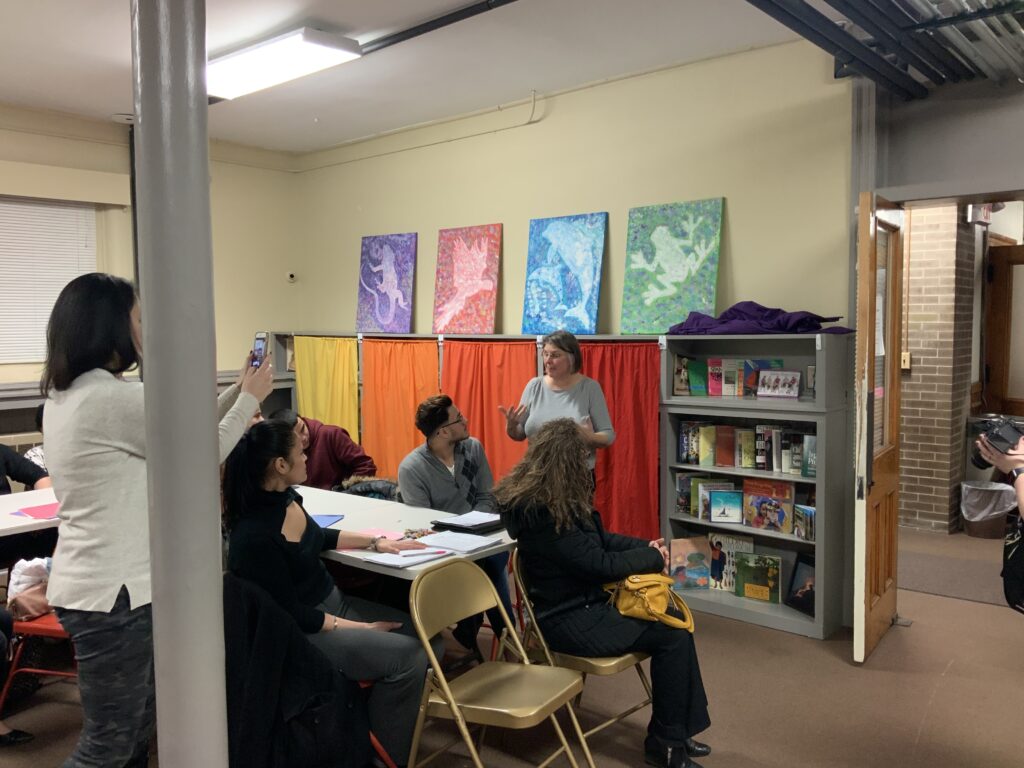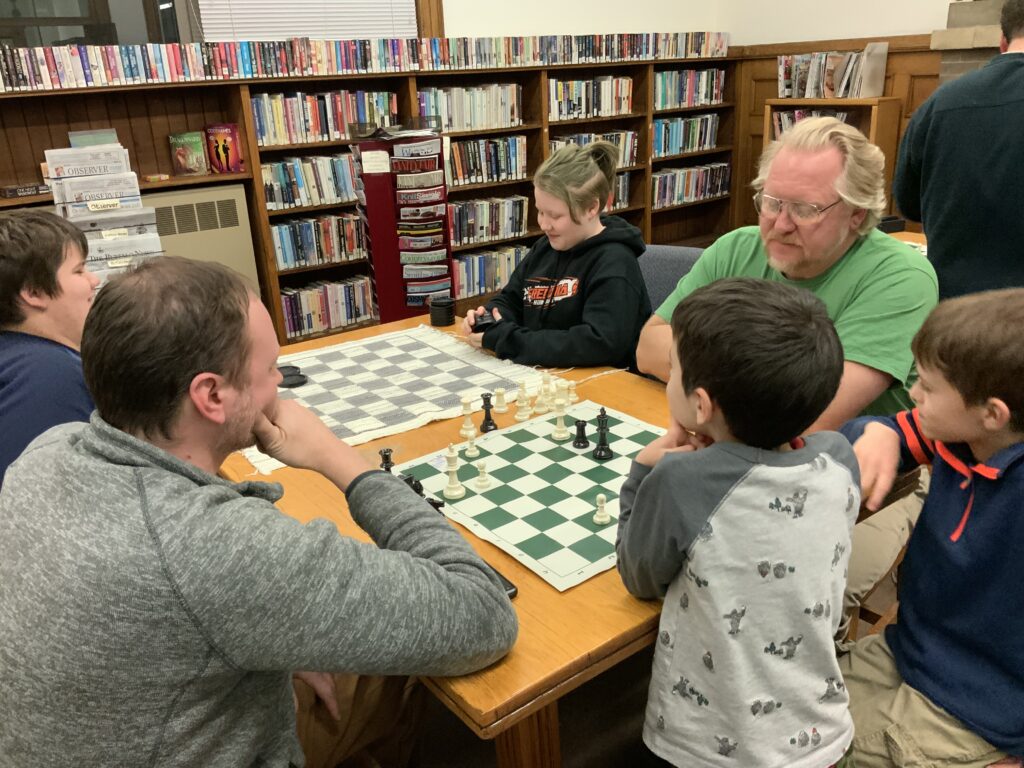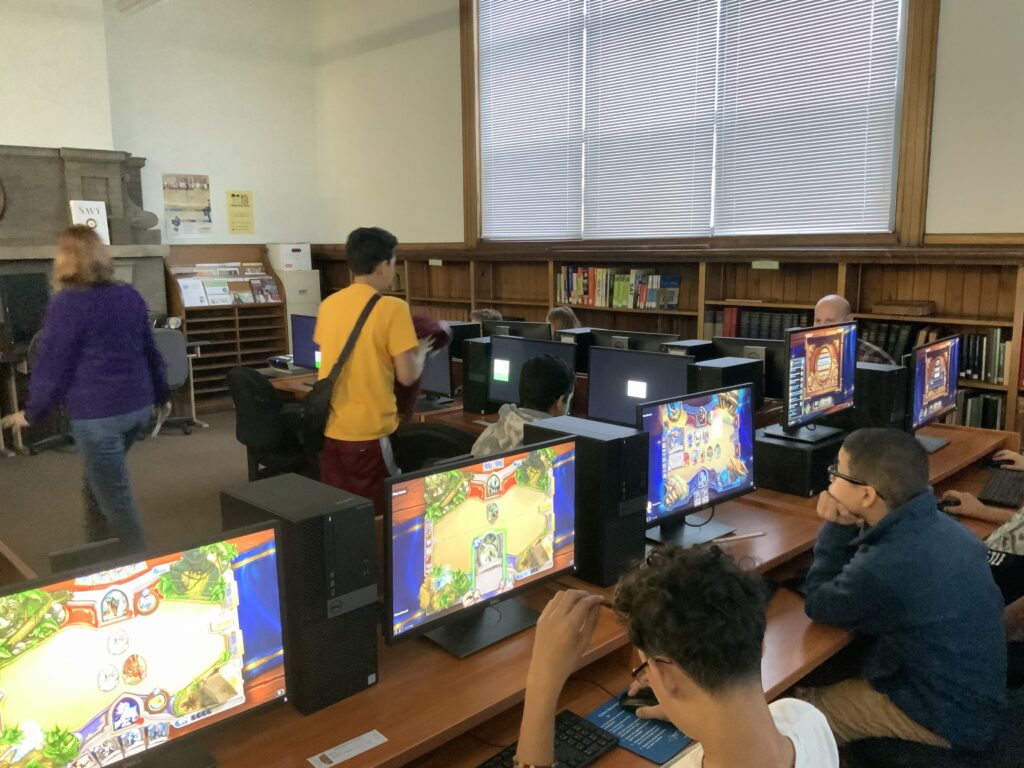 As the cold weather made way for Spring, new plans and programs were proposed, budgets were prepared, grant requests were written, and our Annual Report to NYS was completed.
And then came the Virus Apocalypse, minus the zombies that all of our library books and movies told us would have made March through June far more exciting.  After just one session, our afternoon nutrition activities were put on hold, and the highly anticipated CREATE Irish heritage night was cancelled.  Alas, our Census Day kick-off and food truck event was also not to be.  (If your 2020 Census is still not done, quit reading and go here, the next ten years of library funding is at stake!)
Instead, we had to close our doors and go virtual, relying on our website, social media, and the Libby app to provide content to the community.
Growth and progress still ocurred despite these hardships, however.  The Adult Book Club migrated to Goodreads, and actually picked up members who had previously moved away.  Plus, the lack of foot traffic provided the perfect opportunity for our front stairs to be refurbished.  (Keep an eye out for a new set of doors that are on the way, as well.)  
Patrons were still able to access the WiFi from the parking lot during the closed period, and by June staff members were allowed to return and institute "curbside delivery" for onsite materials.  Following the Fourth of July weekend, our doors were open to the public once again.  As I look ahead to my second year in Dunkirk, we're still planning new ways to engage with the community and hope to see many masked faces browsing the shelves once more.