We will now be open as follows
Monday through Thursday — 10:00 am to 7:00 pm
Friday — 10:00 am to 3:00 pm
Saturday — 10:00 am to 2:00 pm
Weiss Financial Ratings Series online database
Try out our 30 day free trial!
Click an icon for access to the free trial.
Critical Gaming Paint Night
Thanks for painting with us; we had agreat time!
Dungeons & Dragons
The adventure will continue mid-September.  Watch for details.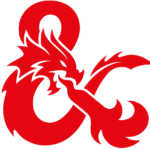 Story Time in the Children's Room
The next DPL Board Meeting is on Tuesday, September 28th at 4:15 PM.  We will convene in the downstairs meeting room.
Click below to borrow something great!
Download an ebook from Libby.
Search the library catalog.
On the go? Find audio & ebooks here.
Explore family history with Ancestry.
Story time & events for children.
Computing Center Resources.
2021 Book Club Selections
Join us on the first Thursday of each month.