Part of our local author summer spotlight.
The Dunkirk Public Library is pleased to announce an evening with renowned author and Dunkirk native Wendy Corsi Staub.  Wendy will be hosted by the members of the DPL Adult Book Club and her visit marks the first of our 2022 Local Author Summer Spotlight sessions. 
We would like to extend an open invitation to all interested individuals who wish to join us in the Library Reading Room at 5:30 pm on Thursday, May 19th as Wendy presents insights into her latest book The Other Family. 
Copies of Wendy's work will be available for sale courtesy of Talking Leaves Books of Buffalo.  Light refreshments will be provided.
Show off your green thumb this summer!
Take home a sprout from the Library's famous Christmas Cactus. Transplant to a bigger container and enjoy the blooms this winter.
Need a few pointers? Check out our great selection of gardening books!
Quantities are limited, so stop by soon.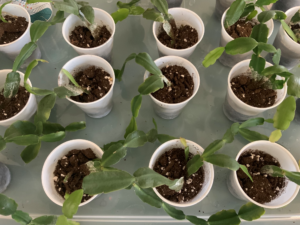 ...so even though Spooky Season is still far away, check this out:
Jonathan Harker's first journal entry was written on May 3rd.  Click the image to learn more and enjoy the story as it occurs.
Summertime Means Summer Hours
We will be closed on Saturday throughout June, July, & August.
The adventure continues on the 2nd & 4th Friday of each month.
Our next sessions will be held on Friday, May 13th and 27th.
Arrive by 2:45 pm, play begins at 3:00 pm.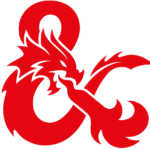 The next DPL Board Meeting is on Tuesday, May 24th at 4:15 PM.  We will convene in the downstairs meeting room.
Meeting documents are available 24 hours prior to the planned session.
Click below to borrow something great!
Download an ebook from Libby.
Search the library catalog.
On the go? Find audio & ebooks here.
Explore family history with Ancestry.
Story time & events for children.
Computing Center Resources.
2022 Book Club Selections
Join us on the first Thursday of each month.